I am happy to share one of our latest works through our trainings – the Training Room Specialist!
The owner, Lilian and team attended our workshop and now they are able to update and maintain their websites themselves! The following screen shot shows how their website looks like.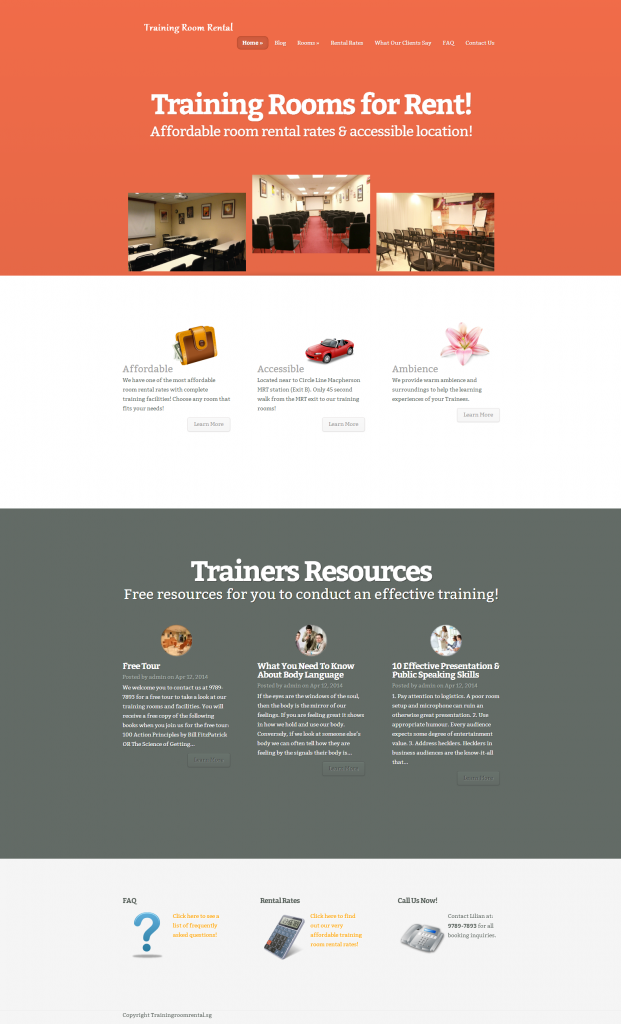 Lilian has a suite of training rooms for rental in Singapore and you are most welcome to contact her at: 9789-7893 for affordable training room rates!
The website is created one of the Elegant Themes (click here to view other 89 impressive themes)!
We look forward to see you in our next WordPress class if you want to learn how to create a professional website.