It is important to have a professional logo for your web site so that you can give a good impression to your visitors. I will be sharing some of my experiences when I engage the company, Logo Design Team, to design my logos.
To the left is the logo designed by the company for my blog, KC Hut. It takes me around a week to receive this logo after two to three revisions. For $149, I get unlimited revision requests for the logos.
I am also amazed by the quality of the initial 5 to 7 concepts sent to me after a few days. I have a hard time selecting which one to go for. After the first deal is closed, I looked for them a few months later, this time round, is for my company, WebSprout Consulting.
This is my second logo that I received from Logo Design Team after I approached them for the job. The few initial designs were very good and a few revisions were made to this logo to derive its final version.
Another thing that I like about this company is that they never say it is impossible or difficult to design in the way I want (although I think some of my requirements are a little sketchy). They have been very patient listening to my comments and needs in our email collaborations.
If you are looking for an affordable Logo Design Services, I would recommend Logo Design Team to you and I am sure you will be delighted by their logo quality and service as well. You can view their logos portfolio by clicking the following banner.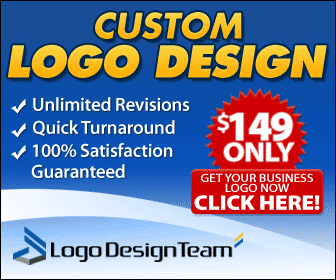 Have you used LogoDesignTeam before? Post your comments below!